Auto Splicing Unit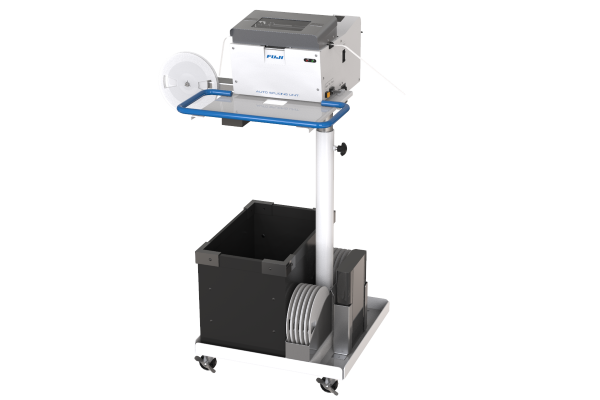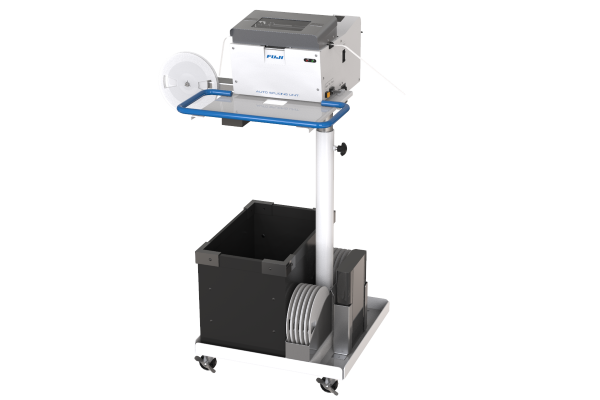 It is not easy to maintain splicing quality when continuously splicing a huge number of tape reels. Splicing with low work quality causes short stops and becomes a factor in lowering productivity.
The Auto Splicing Unit automatically performs splicing work traditionally performed manually. Automating the splicing work makes quality stable and reduces the work time. Also, occurrences of short stops can be reduced and high productivity is maintained.
Easy and reliable splicing that can be done by anyone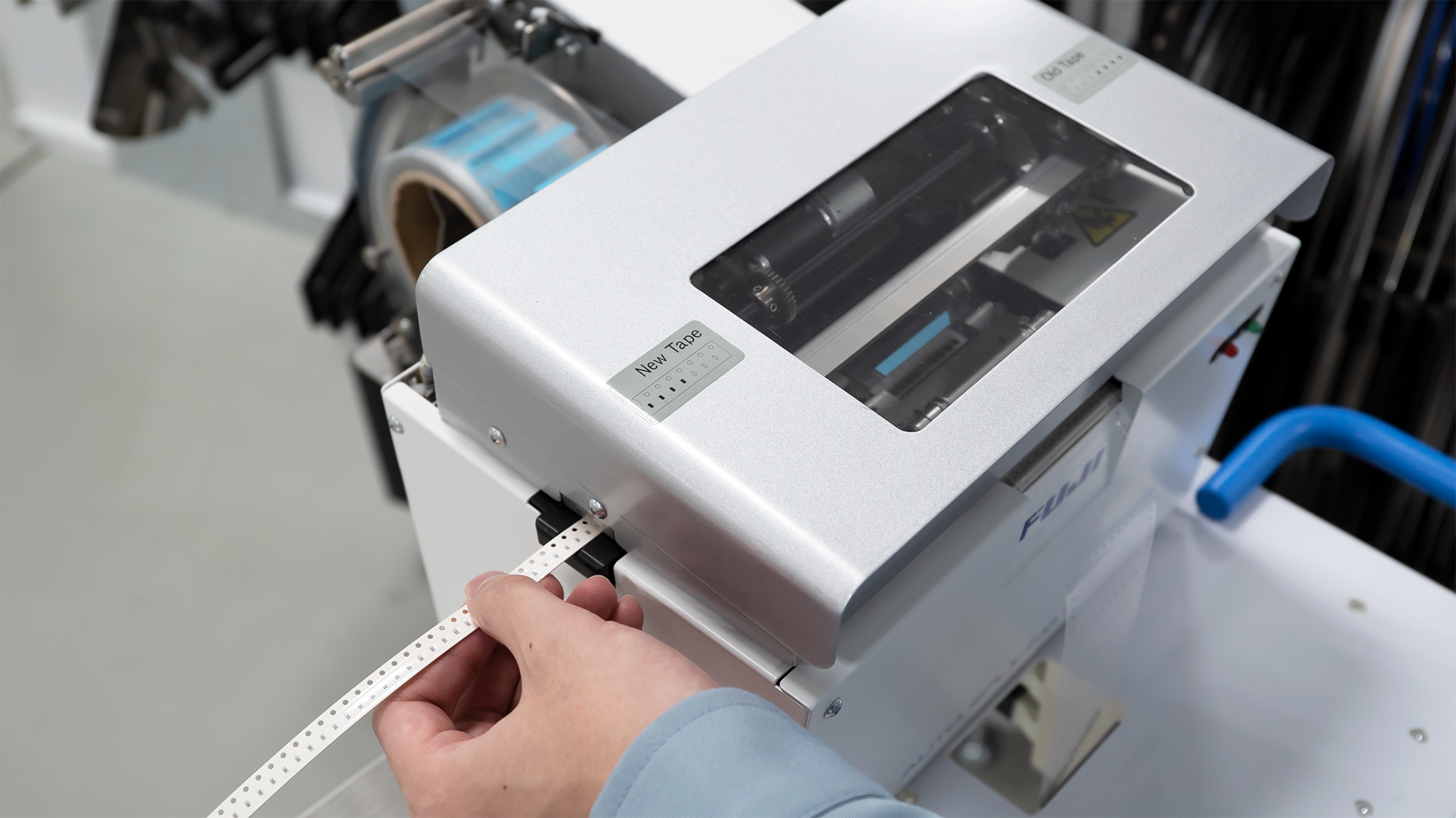 Just by inserting the old and new tapes from both side of the unit, tape is automatically taken up and splicing is performed. Splicing quality becomes stable because the unit automatically detects the appropriate cutting position and then cuts and connects tapes. In addition, it is not necessary to set tape to a dedicated jig and the work time can be reduced significantly.
Possible to perform work in front of a machine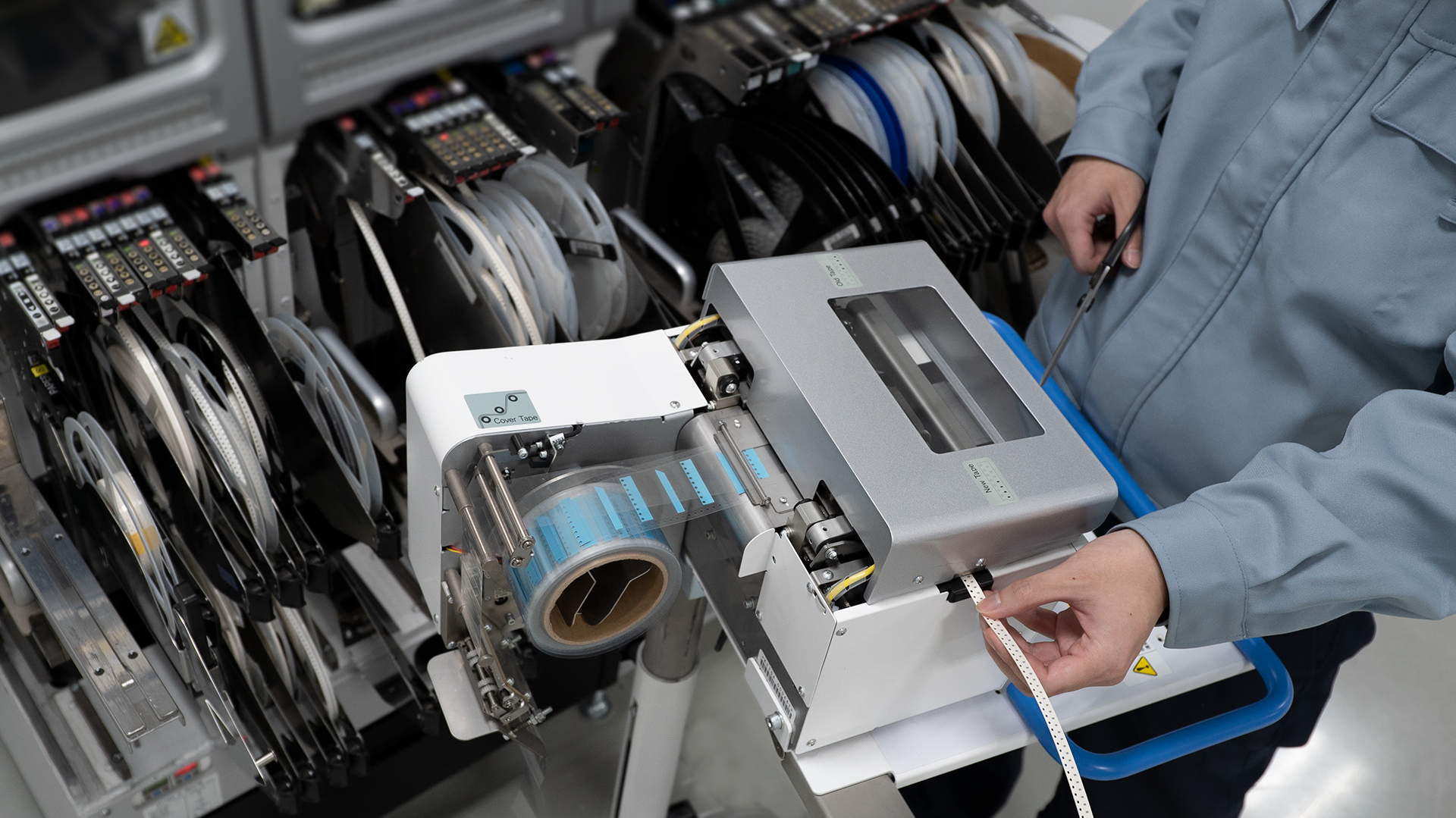 This unit can be used without a power cable because a battery is equipped and work can be performed in front of the machine.

Note: Splicing can be performed approximately 400 times on a single fully-charged battery. (Fuji internal investigation)
Further efficiency by host system cooperation - Verification option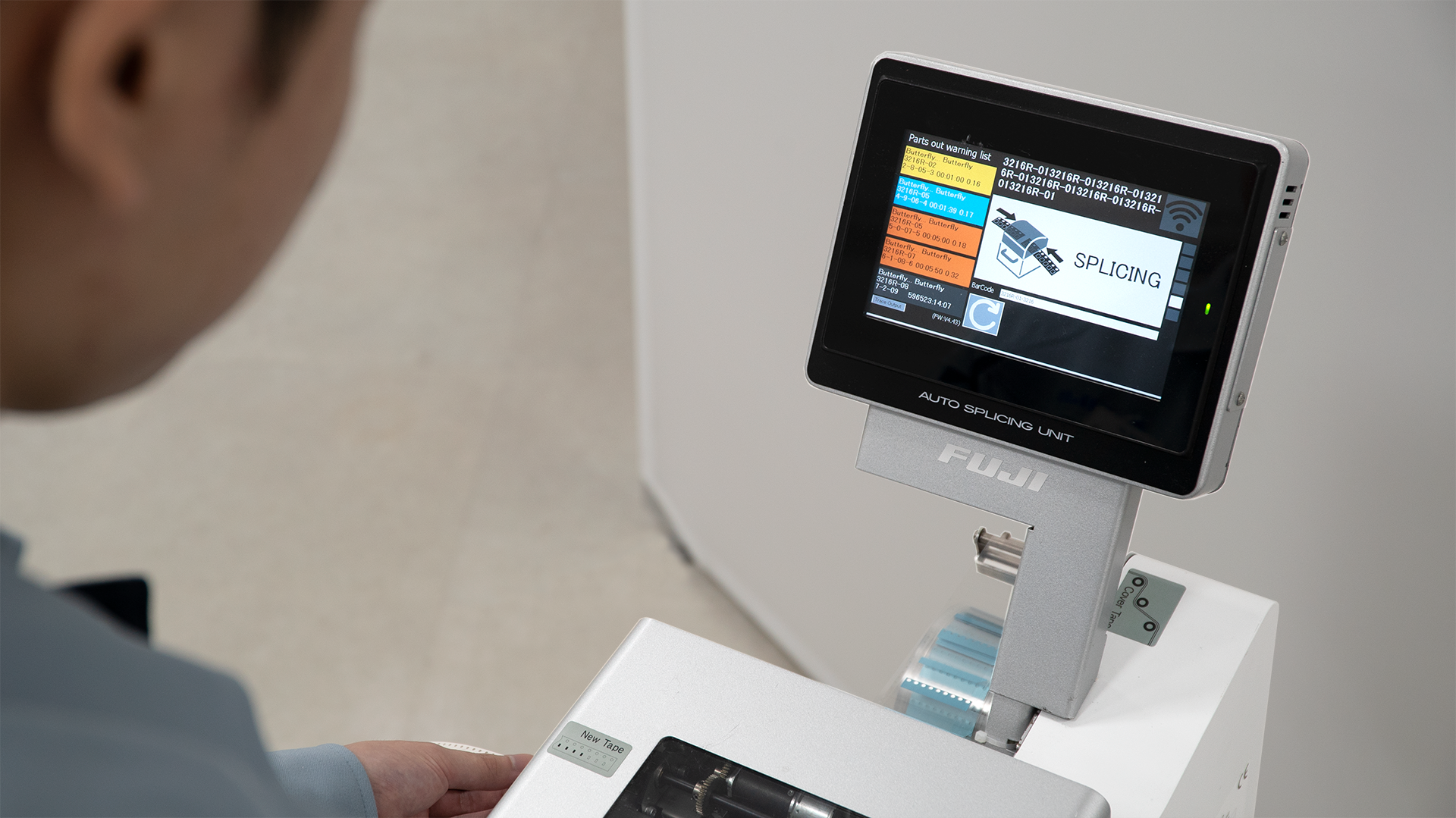 Coordination with the host system using the verification option makes it possible to perform smooth part supply work.

Function list
· Displaying the parts out warning list
· Displaying steps of the work procedure
· Verifying old and new tapes
Introduction results
Reduce and balance work time
Stabilize quality regardless of operator skill
Eliminate error stops due to splicing defects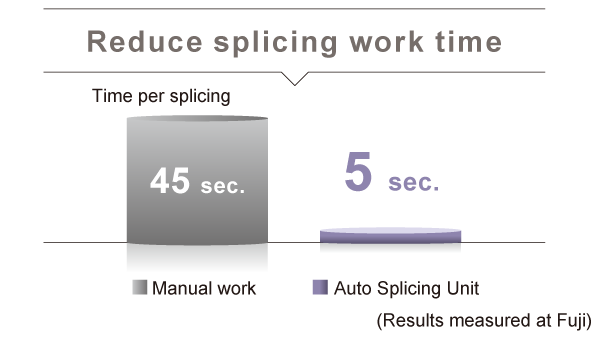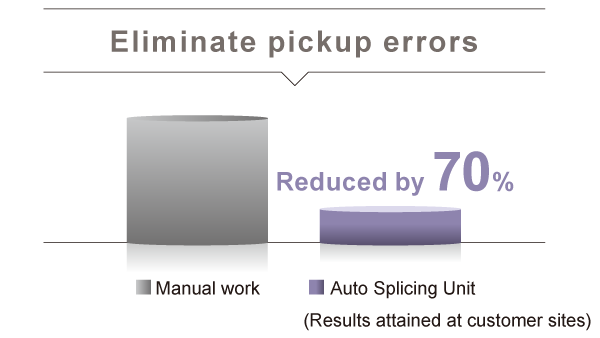 Auto Splicing Unit - Easy, reliable, automatic splicing