AIMEXR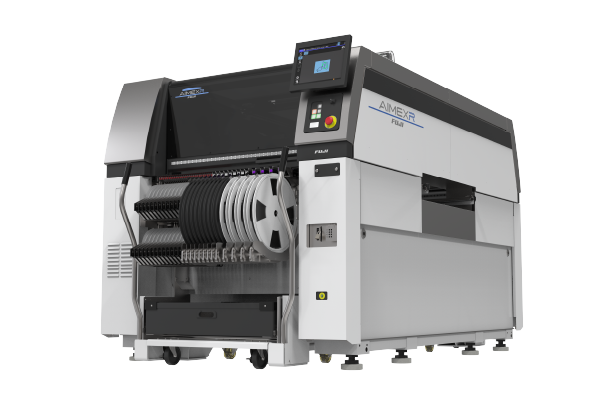 NEW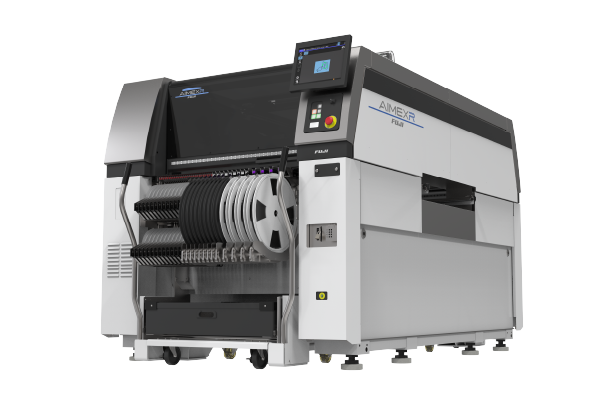 This high end model machine supports the latest functions that support various production types flexibly on an advanced platform.

This machine is strong in flexible production such as NPI support for starting new production quickly and immediate support for production type change with batch changeover.
It inherits versatility which is a feature of the AIMEX series and features high productivity including high quality and mass production with new sensing functions.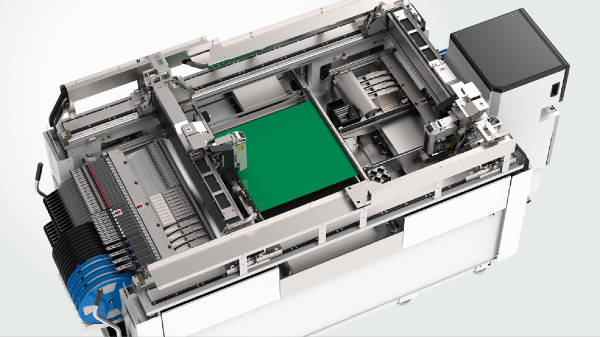 1
Further expanded capability
Even though the machine size is compact, it is also flexible and a wide range of production operation is possible with the machine's extensive capacity.
Placement heads that demonstrate strong capability in production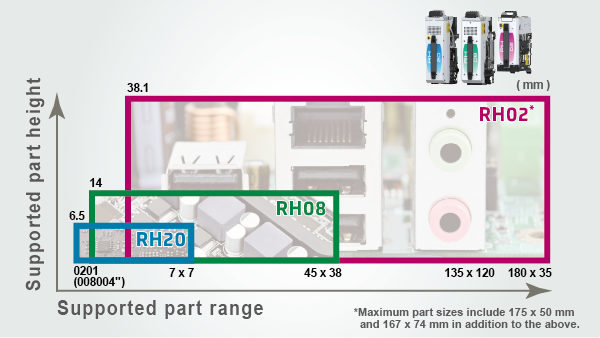 AIMEXR uses the same state-of-the-art heads as NXTR. By expanding the range of parts that can be supported, they contribute to line balancing and flexible production without drops in production rates even when a different set of parts is used in the next production.
Greater support for large panels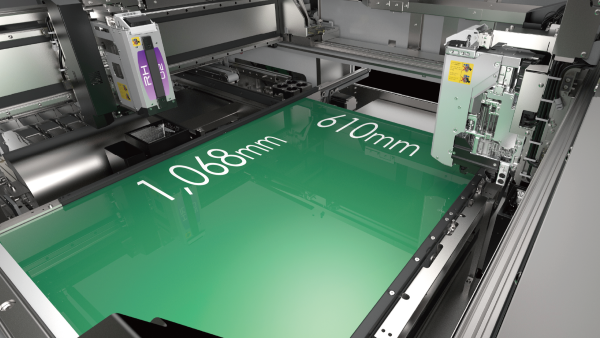 The possible placement area can be expanded up to the maximum panel size of 1,068 x 610 mm. The machine supports a wide range of applications, from LED placement and automotive panels, to the large panels required for communication infrastructure.
Minimize changeover with large capacity part supply units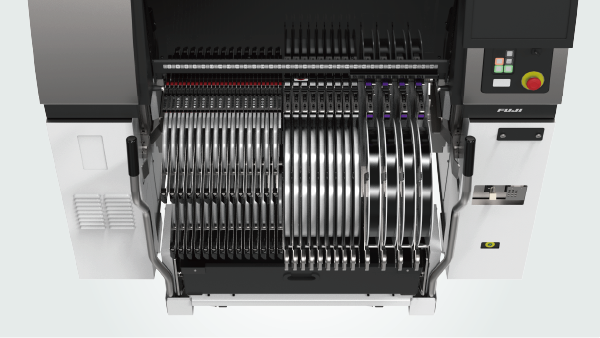 With the large capacity part supply units the machine can hold up to 130 different part types. Shared setups that utilize the large quantity of loaded parts reduce the changeover frequency and operator work loads.
Full production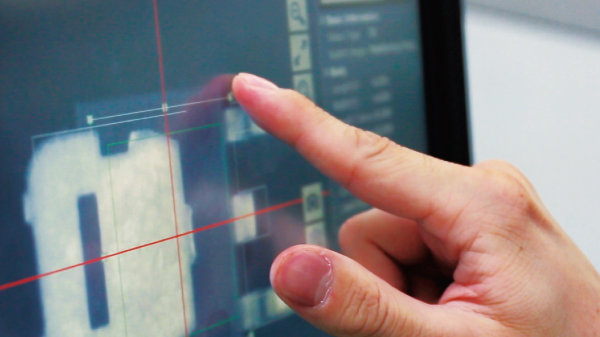 Program changes due to sudden production changes and data editing for vision processing errors during production can be supported immediately on the machine. On-machine functions that support editing programs reduce the lead time to ramping up production.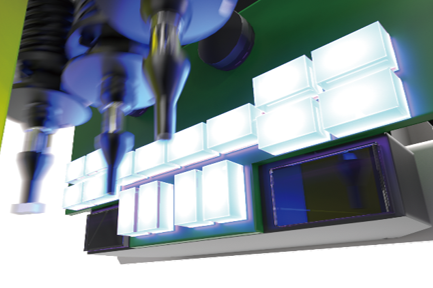 2
High quality placement
Always maintain correct placement by checking the conditions of electronic parts and panels using real time sensing technology and then reflecting check results to the machine. This maintains stable placement quality.
Offers high accuracy placement as standard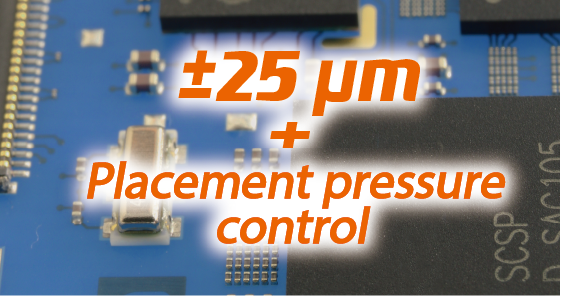 Placements can be performed with a high accuracy of ±25 µm at all times; there are no constraints for the head type or the part to be placed. Additionally, the machine controls the push-in amount during placement and places with the appropriate pressure.
Not affected by changes in the surface height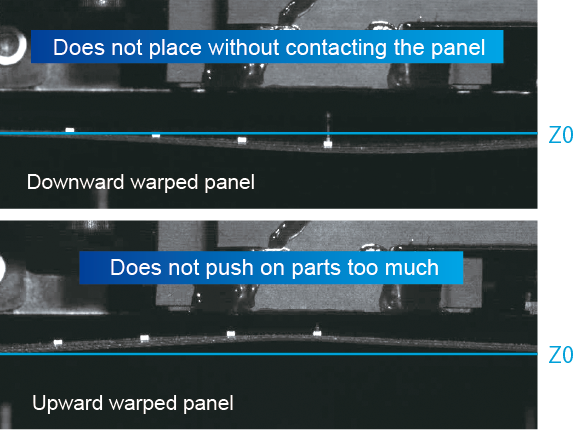 Reliable placement is attained by detecting and adjusting for the panel warpage and individual part differences using advanced functions. Maintain productivity and support even large panels for which it is easy for the warpage to be large (up to 7 mm).
Checks for tombstoned, missing, and upside-down parts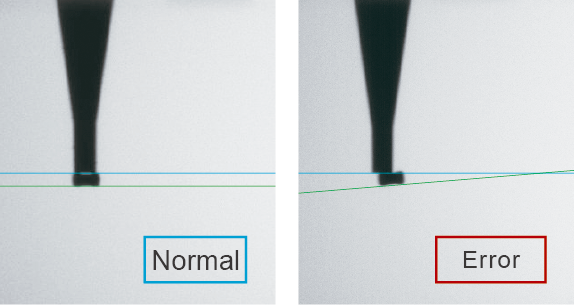 The installed IPS system can cater to a wide range of checks, from part pickup stance to parts remaining on nozzles, as well as upside-down checks for minimold parts. It prevents placement defects attributed to packaging, nozzles, and parts.
Prevents defects associated with part properties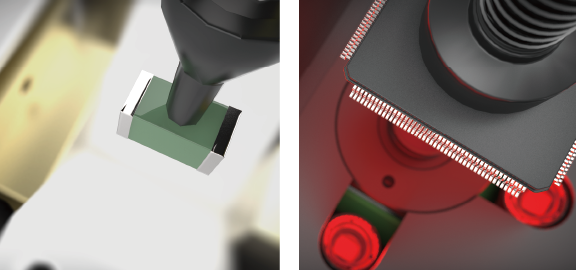 Placement defects caused by operation errors and defective parts are prevented by checking the electrical properties of chip parts with LCR checks and by checking the leads and bumps on IC parts with coplanarity checks. (Option)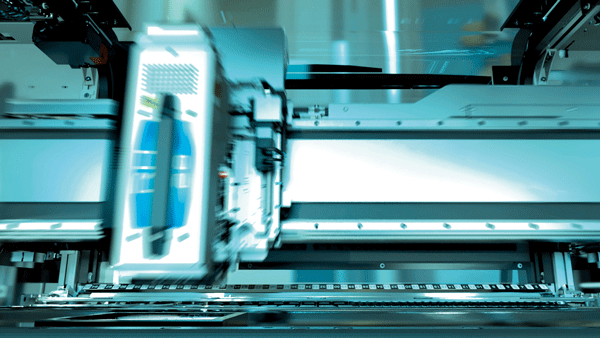 3
The fastest in the history of the series
Achieves the fastest placement speed in the history of the series by using advanced XY robots with linear motors. Even greater improvements in area productivity can be expected.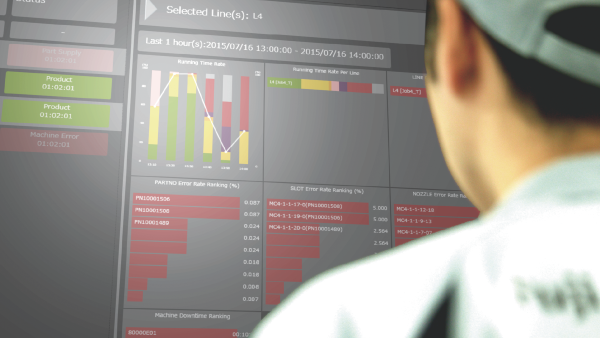 4
Stable operation
Support for production that enables non-stop operation and quick recovery. This can help minimize line stoppage, improving operation rates.
Towards non-stop production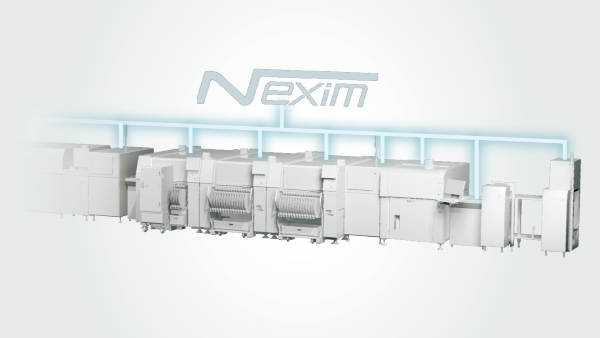 AIMEXR saves log and image data automatically. Resolutions can be reached quickly whenever problems occur by making use of this information.
If there is a network problem, production can be continued using the program information stored inside the machine. This yet-to-be-released feature will make it possible to avoid sudden stops at the production line.
Automatic, easy, and reliable maintenance offline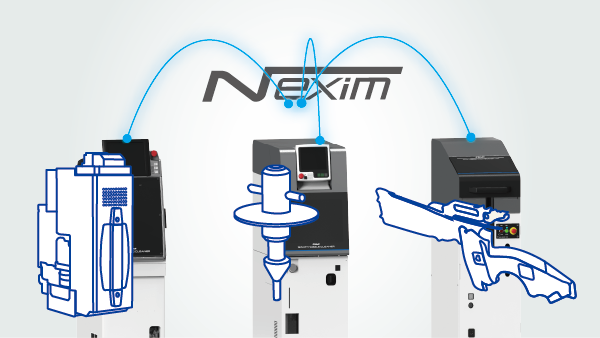 Nozzles, feeders, and also heads are applicable for offline maintenance. Using automation units ensures reliable maintenance without requiring any skills. Linking these units with Nexim improves maintenance management.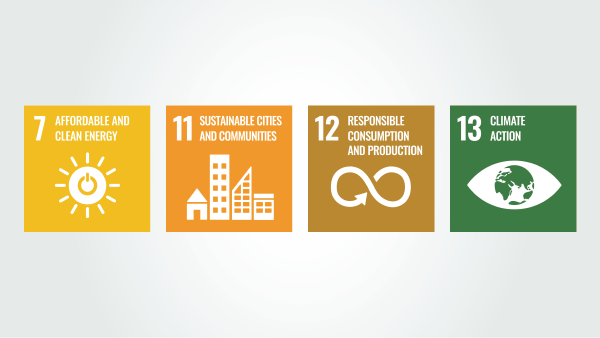 5
SDGs
The machine power consumption has been reduced by 10%* by using highly efficient motors.
We are also reviewing our coating processes and efforts are being made to reduce the environmental impact.
* Measured under conditions at Fuji.

High speed placement of small chip parts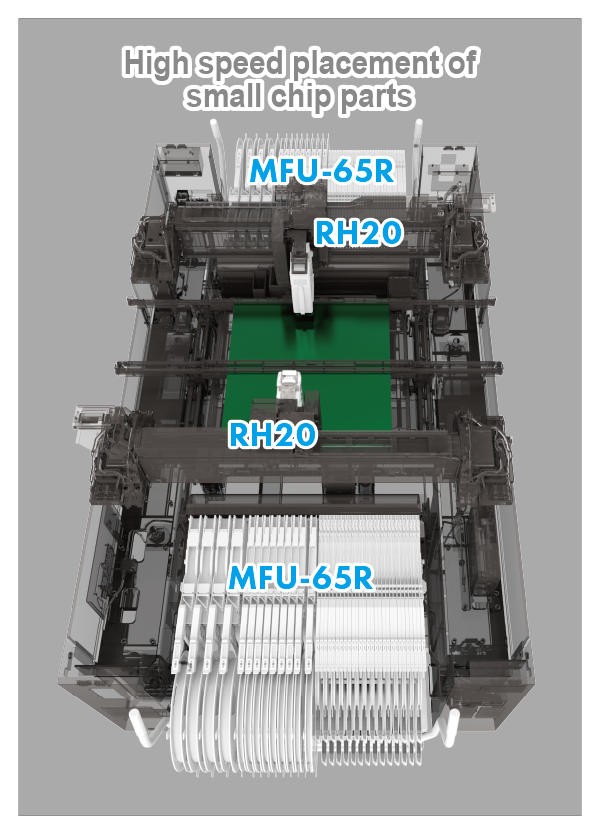 Production method: Dual lane production*
Supported panel size: 48 x 48mm to 1,068 x 280mm
Supported part size: 0201 (008004") to 7 x 7 mm, height: 6.5 mm
* Under development
Placement for medium to large parts and odd-form parts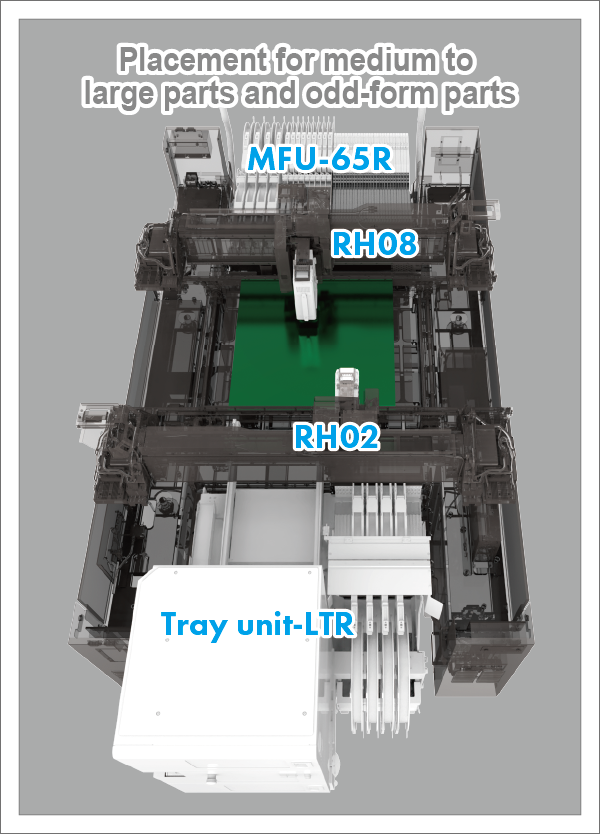 Production method: Single lane production
Supported panel size: 48 x 48mm to 1,068 x 610mm
Supported part size: 0402 (01005") to 180 x 35 mm*, height: 38.1 mm
* Maximum part sizes include 135 x 120, 175 x 50, and 167 x 74 mm in addition to the above.